A 243 Ways to Win online slot game with an Ice Hockey theme, Break Away online slot is a game for the tough gamblers who don't mind getting a little roughed-up during their fight for victory. With some gorgeous graphics making gameplay feel all-the-more engrossing and involving, Breakaway offers terrific amounts of fun and remains one of the very best sports-themed online slot games.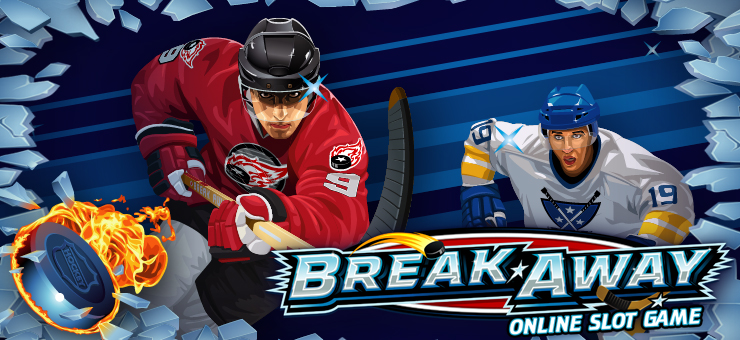 Some of the terrific features available in Break Away include:
Smashing Wild: This is a randomly triggered feature that sends up to three separate reels tumbling into a wide variety of different directions. No matter when this feature strikes, some form of win for the player is absolutely guaranteed. In terms of other Wilds, there are forty separate symbols to try and seek out.
Free Spins: One great thing about Break Away is that the player has a huge chance to obtain a multitude of free spins at any time. Free spins are acquired by discovering the Scatter Symbols which have the potential to pop up at any moment during gameplay. Finding three Scatter Symbols provides the player with fifteen free spins, finding four Scatter Symbols provides the player with twenty free spins, and finding five Scatter Symbols provides the player with twenty-five free spins.