A 4 x 5 slot game with 50 lines, Orion Online Slot Review is a dazzling online slot machine game that invites players to enter the world of the famous hero Orion – long before he became the famous constellation that he is often known by in the modern day.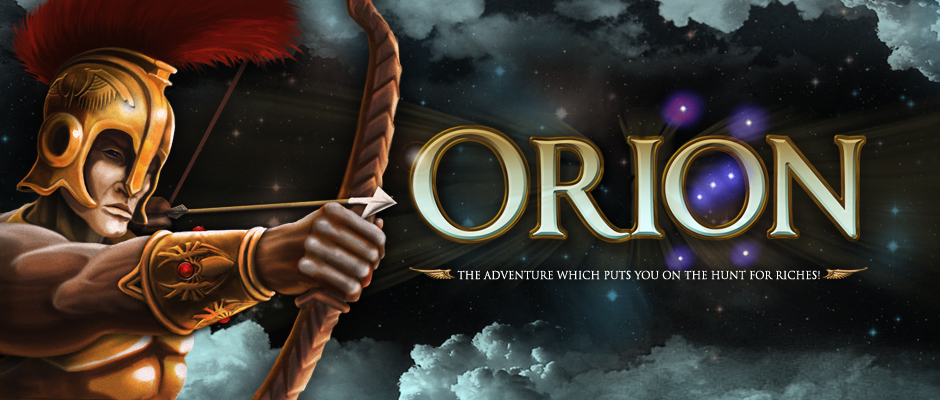 Orion Online Slot boasts an array of images from Greek mythology and the time of Orion, including reels that feature Orion himself, his pack of trusty hounds, and the goddess Aretmis.
If Orion pops up more than three times on one line (he acts as the Scatter symbol), you'll be granted eight free spins. Free spins can also be activated and utilised during the bonus game.
You can bet from as little as $0.01 on Orion Online Slot, with the potential to cash in on a fantastic jackpot amount of £1000 if the Greek legend smiles down on you. Widely considered to be one of the better online slot games on the net right now, Orion Online Slot is worth looking up at all costs.